Endemology Krakow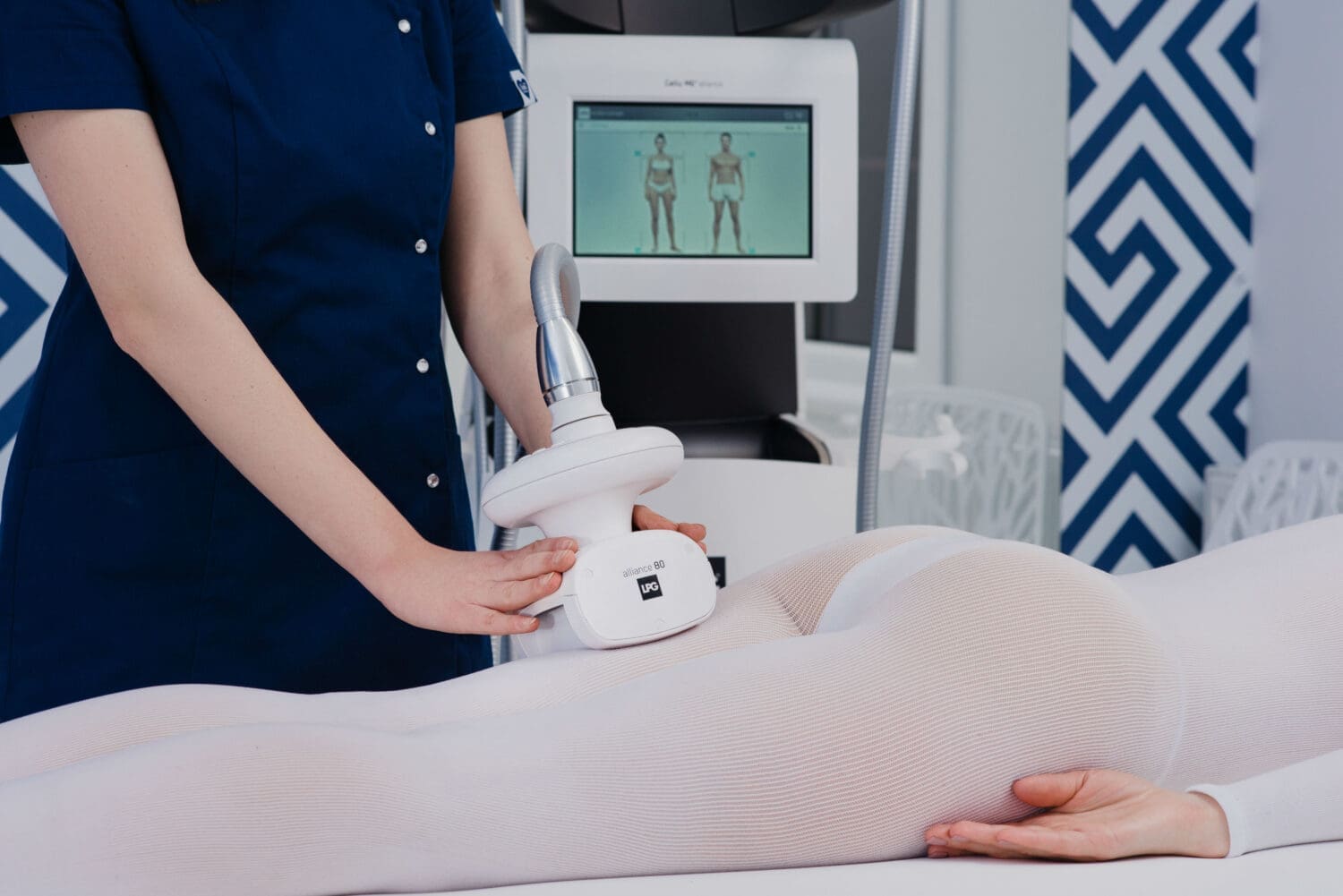 LPG®, is a world leader in cellular stimulation, thanks to the CELLU M6® ALLIANCE apparatus offering the following treatment: – LIPOMASSAGE modelling and slimming, – LIPOMASSAGE modelling and firming, – ENDERMOLIFT rejuvenating, – the only SPORT AND PHYSIOTHERAPUETIC MASSAGE on the market by    ENDERMOLOGY.
Endermology Alliance and older models Integral and keymodule
Keymodule is one of the oldest devices in Lpg endermology. Though in its time it was a revolution, presently we have a device which is much more technologically advanced and equipped with many additional functions. Keymodule provided a "good massage" but nothing else. Lpg integral has created a new quality in endermology with more power, greater suction and thus a deeper impact on fatty tissue. This increased power, however, had its negative impact. Suction could be painful and sometimes cause bruising, which obviously caused discomfort for the patient. Endermology Alliance has come and resolved all the shortcomings of its predecessors. Despite the fact that the power has been significantly increased compared to Integral, the patient's feelings are so delicate that during one-hour treatment process they sometimes fall asleep. Increasing the power without bruising and pain was achieved by adding "vibration" to the head during suction. Thanks to intense and millisecond vibration and suction, both cellulite and excess fat tissue is attacked in deep as well as surface layers. Endermology Alliance is so safe that it can be used by pregnant women, after childbirth and nursing mothers.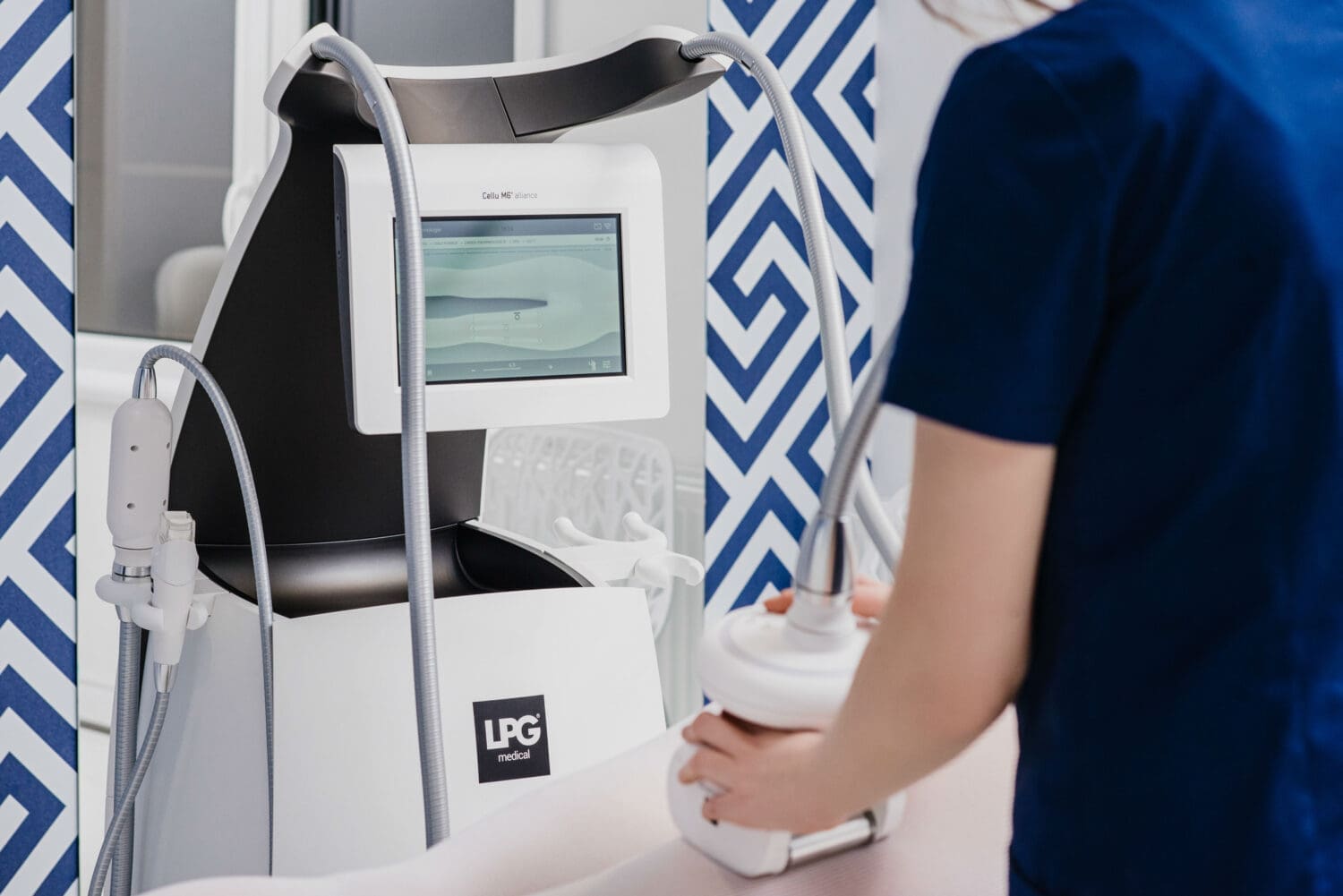 What is Endermology?
CELLU M6 ALLIANCE is currently the most modern solution to fight against cellulite and excessive fat tissue. The newest Endermology® Alliance patent is a technology of non-invasive mechanical stimulation of connective tissue cells. It is a computer method that acts as a stimulant, is anti-age and significantly reduces excess fat tissue. Operation of the device is fully natural. Although in some aspects it resembles classical manual massage slimming; however, precision of the head, vacuum rollers and special computer software, tailored to customer needs, combat both cellulite and excess fat as well as signs of aging. Endermology LPG® proven in more than 145 scientific researches, is the first method approved by the FDA for the treatment of persistent and recurrent cellulite, allowing to sculpt the contour of the body and fight dietary and exercise-resistant fat deposits.
Endermology – The course of treatment
The computer controlled head with which the massage is performed is made of two moving rollers and a suction chamber. Thanks to the pressure created, the rollers have the ability to penetrate deep into the skin, destroying fat cells while stimulating the muscles. This type of massage usually lasts about 30-60 minutes, while the intensity with which it is performed depends on the part of the body that is undergoing it. In order for parts of the machine to have no direct contact with our skin, a person undergoing endermology puts on special endermowear that tightly clings to the body.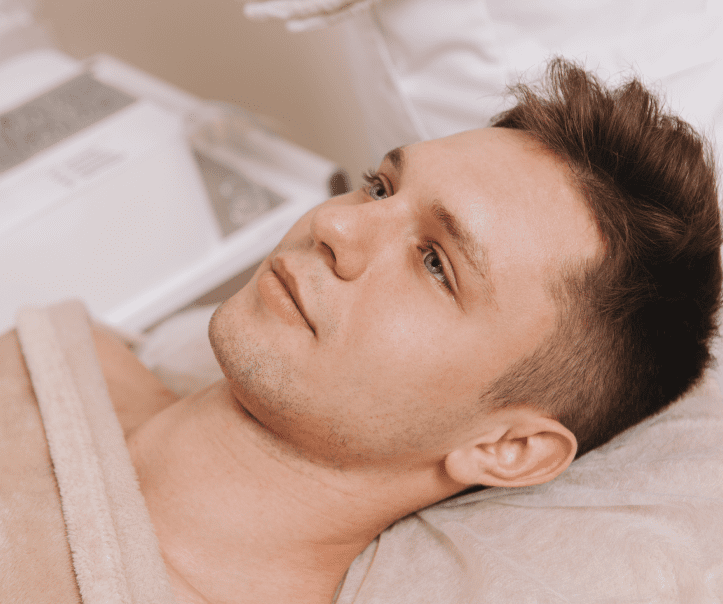 Endermology – Treatment effects
Both clinical trials and observations among patients in our clinic indicate that Endermology Alliance is currently one of the best methods of combating cellule. The first effects can be noticed after 3-4 treatment procedures and patients who underwent treatment 2-3 times a week for two months noticed cellulite reduction at around 70%. In addition, there was a strong firming of the body and significant circumferential reduction at sites where endodontic Alliance treatments were used. No cellulite or fat tissue was noted in people who continued to undergo their endermology treatment at least once a week. In addition, Endermology is excellent as draining treatment for both the body and the face. This is the only treatment procedure that allows you to slim your face and restore its oval shape. Plastic surgeons recommend liposuction endothermics to prevent blockages and adhesions. Lipomassage® body treatment action includes: – SLIMMING, – SMOOTHING, – FIRMING, – Body shape MODELLING. The purpose of Endermolift® endermology on the face is for: – BRIGHTENING, – FILLING, – FIRMING, – CONCENTRATING the skin. The purpose of Endermology SPORT MASSAGE® (sports massage) on the body is for: – LAXITY, – REDUCING TENSION, – Improving MUSCLE CONDITION.
Endermology Lpg and other vacuum massages
Lpg endermology has been patented and is the result of many studies on the effectiveness of mechanical massage and advanced technology. Competitive companies only imitate the LPG brand equipment, without any research on the effectiveness and safety of their equipment. It is worth considering this aspect when choosing treatment.
LPG endermology – Post natal body modelling
During pregnancy, our body undergoes profound changes, and the skin of the abdomen and breasts are especially exposed to adverse effects. We can quickly and non-invasively improve firmness and speed up the regeneration of the skin following childbirth thanks to LPG Endermology Alliance treatment. Medical firming following pregnancy enables strengthening of the weakened muscles, reducing the resulting stretch marks and helps in the loss of excess body fat. In addition, thanks to a special head dedicated for this purpose, LPG technology allows you to reduce the scar after cesarean section. It enhances the processes of cellular reconstruction and accelerates the healing process of tissues through improved circulation. It also stimulates the synthesis of collagen fibers responsible for the firmness and elasticity of our skin. This method is completely safe, and treatment can be performed 4 days after removing the stitches.