Breast rejuvenation Krakow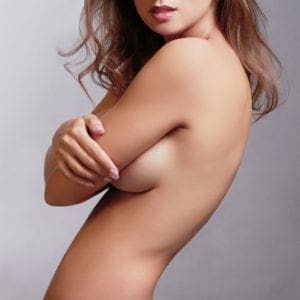 Breast rejuvenation treatments are aimed primarily at firming the skin of these areas. Increasing skin density, stimulating the synthesis of collagen fibers and nourishing the skin result in the restoration of skin elasticity, which means restoring firmness and the desired shape of the breast.
Breast treatment using a fractional laser result in excellent rejuvenation and skin firming effects. The use of iPIXEL laser provides immediate improvement of the breasts' skin condition. The innovative technology used in this laser enables replacing one light beam with several dozen micro-beams, giving rise to numerous thermal micro injuries. Their healing stimulates the skin to intensified synthesis of collagen fibers, thanks to which the skin becomes thick and elastic. At the same time, treatment results in reduced stretch marks. It is therefore an excellent treatment for breast firming after pregnancy. The full effect of iPIXEL is noticeable after about a month.
Needle microdermabrasion is another method of skin stimulation for collagen fiber synthesis. This treatment ensures breast firming by generating a series of microcaps and applying a nutritional cocktail on the skin. Breast skin undergoes reconstruction and density, which leads to improved breast appearance.
Stimulation of collagen fibers synthesis is also possible thanks to LPG Endermolift treatment, which in the way of deep vacuum massage of the deep layers of the skin leads to increased skin tension and stimulation of lymph circulation. The effect is breast rejuvenation and improvement of its shape.