Neonia - Aesthetic medicine and laser therapy Clinic
Modern aesthetic medicine
All aesthetic medicine treatments are performed by the Doctors of Aesthetic Medicine
The name of our Aesthetic Clinic
is a combination of two Greek words (nea – young, eonia – eternal) that perfectly express its main purpose. NEONIA, meaning "forever young", is a place where we care for your beautiful, natural look.
We will help you stay young by using the latest laser technologies and the latest trends in aesthetic medicine. Thanks to this, you will be able to enjoy the fantastic effects of our treatments, without having to go through long and painful periods of convalescence.
We don't want to change you with a scalpel! The NEONIA clinic aims to bring out the natural beauty of our clients and stop the passage of time, so that each of them can become the best version of themselves.
Wide range of treatments
Laser therapy treatments are performed only with the use of innovative equipment, the action of which focuses on maximizing the effect while minimizing the pain associated with the procedure or any possible side effects.
In our clinic, we offer effective rejuvenating treatments that help reduce all signs of skin aging. Young mothers can also take care of their beauty by opting for effective and safe after pregnancy shaping treatments. We help reduce body weight by offering slimming treatments. People of all ages, both women and men, can take care of their beauty in a comprehensive way in our clinic.
What is worth mentioning, among available treatments we offer discoloration removal, capillaries closing, wrinkle smoothing, lip augmentation, face lifting, scars and stretch marks removal and endermology. Szeroka gama urządzeń i laserów pozwala nam łączyć technologie i skutecznie walczyć z różnymi defektami skóry. O komfort pacjenta podczas zabiegów oraz spektakularne efekty upiększające dba sztab specjalistów.
The highest standard of services is ensured by a team of professionals who participate in numerous domestic and foreign trainings. The constantly expanding group of satisfied patients and impeccable opinions about the services offered at the Neonia aesthetic dermatology clinic confirm our dedication to every person who trusts us and decides to make a spectacular metamorphosis in our clinic.
Aesthetic medicine for the demanding
Neonia Clinic is a modern facility located in Krakow in the Ruczaj district, offering the most modern and effective solutions on the beauty market. Our company's policy includes the highest quality of services, as well as the comfort and safety of our patients.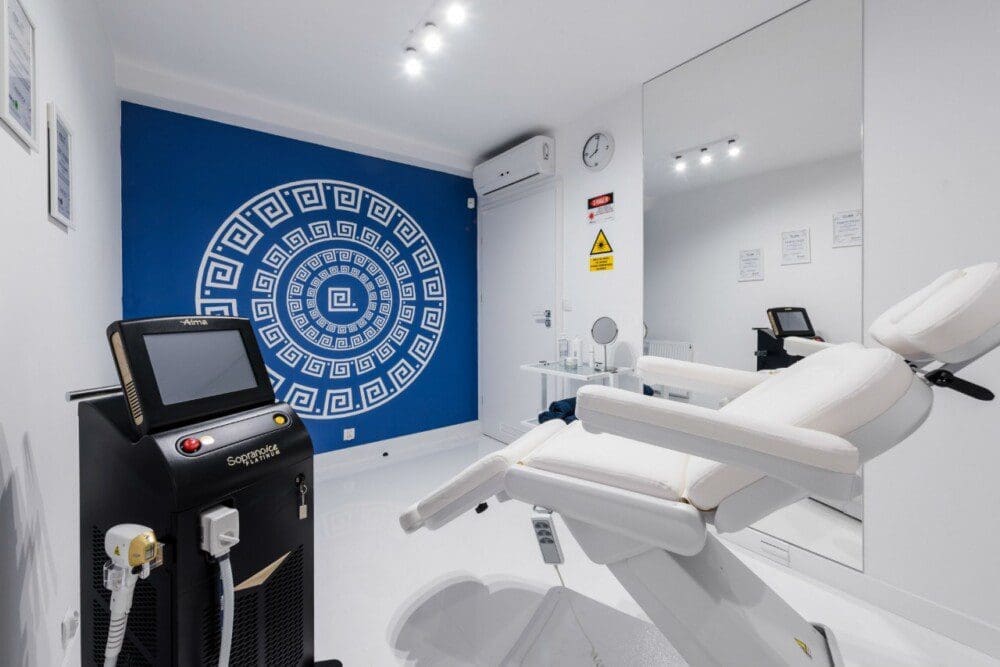 We offer professional services to patients visiting our clinic – from the initial consultation and qualification for the procedure, through the performance of beauty treatments, to post-treatment care. And all this with the use of the most modern, certified equipment and the highest quality preparations. Our specialists carefully select internationally recognized aesthetic medicine treatments that are performed in a comfortable and friendly atmosphere. The constantly expanding offer of the clinic includes aesthetic medicine treatments, as well as aesthetic cosmetology, aesthetic dermatology and trichology.
The combination of aesthetic medicine and cosmetology is a carefully thought-out solution – it gives the opportunity to choose various treatments both for people who decide on a more invasive interference, and for those who prefer less invasive solutions. Thanks to the skillful combination of more and less invasive treatments, it is possible to rejuvenate the skin in a comprehensive manner, and at the same time prepare the skin for treatments and support post-treatment regeneration. Many less invasive treatments in aesthetic medicine and aesthetic cosmetology will be perfect as a preliminary stage to more invasive treatments, but also support the healing processes of the skin after rejuvenating treatments that require longer convalescence.
Professional staff of aesthetic medicine specialists
The highest standard of services is ensured by a team of professionals who participate in numerous domestic and foreign trainings. Thanks to the constant acquisition of knowledge, our experts can choose only the most effective aesthetic medicine treatments that allow you to achieve spectacular effects, while minimizing the risk of side effects. Great importance is attached to the safety of the therapies offered in our clinic, which is reflected in the use of the most modern equipment and certified preparations.
In addition, all treatments are performed in our clinic in accordance with the principles of sterility. The high standard of hygiene translates into disinfecting the equipment and all surfaces in the office. In addition, most of our employees have been with us since the beginning of the clinic activity, which reduces the risk of constant staff turnover. By focusing on modernity, safety and professionalism, our clinic provides all its clients with a guarantee of successful beauty therapy.